---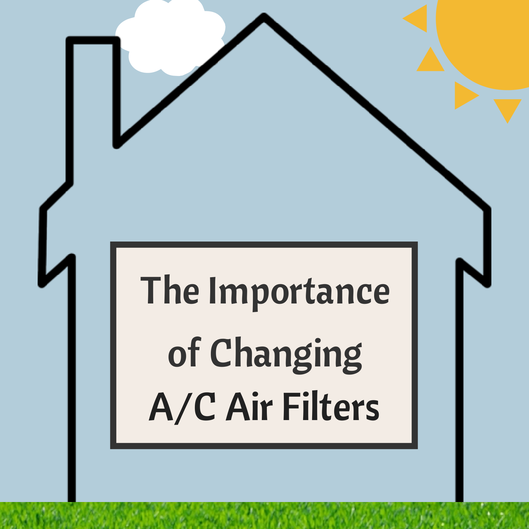 ---
The Importance of Changing A/C Air Filters
---
---
Air conditioners are valuable pieces of equipment and essential during the hot summer months. Maintaining your air conditioning unit is important to reliable performance when you need it the most. Basic servicing like inspecting the ductwork, insulation, mechanical parts, and changing filters are all essential aspects of air conditioner maintenance. Changing the air filters, in particular, is important to ensuring that cool air flow is consistent and clean. Just like changing the air filters in your vehicle periodically, changing the filters in your air conditioning unit is essential to proper functioning. Here are some important things to consider about A/C filters and ongoing maintenance.
Prevent Allergen Buildup
Changing the air filters in your air conditioning unit every 6 months or so will help prevent the buildup of allergens inside the house, keeping the interior air cleaner. Dirt and debris can accumulate over time in air filters and distribute contaminants throughout the house, so make sure to regularly inspect your A/C air filter and replace it when it is clearly dirty. A dirty air filter will increase the amount of energy your air conditioner consumes and will contribute more greenhouse gas emissions.
Extend the Life of the A/C
In addition to keeping the airflow cleaner, regularly replacing the A/C air filter will help extend the life of the unit. Like any other piece of mechanical equipment, taking care to keep it cleaned will improve its performance and likely extend the life. Air conditioners can be expensive to replace and even repair. Doing what you can to preserve the unit and ensure that it is reliable when you need it the most is a more economical plan than neglecting maintenance and having to replace parts and repair the unit with greater frequency.
Preserve Ductwork
A clogged and dirty air filter also affects the ductwork. The unfiltered air continuously circulates through the ductwork–accumulating more and more dust and debris in the ductwork over time. If this goes unchecked for long enough, the air in your home can become seriously contaminated with pollutants and eventually necessitate a complete duct cleaning. This could end up costing you in both time and money when simply inspecting and changing the air filters every few months is an easy solution to keeping your home cooling and ventilation system in good order.
---