---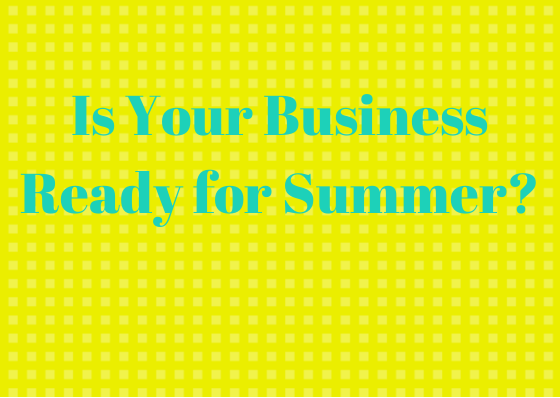 ---
Ensure Your Business A/C is Up for Summer
---
---
The temperature has finally risen for summer, and with that things are heating up within businesses. No matter what type of company you run, make sure you have the right air conditioner to keep things cool. This investment will benefit your employees, customers, and anyone else who has need to come within your building.
Make sure you have what you need to keep your business thriving during this busy time. You will benefit from helping to keep the optimal temperature at the workplace. While cooling a business might seem initially expensive, keeping your company at the ideal temperature will increase employee productivity and customer satisfaction.
Finding the Right Air Conditioner
While we know an air conditioning unit is critical to our business, it may be confusing when first starting out to know which model will work best, and what size our location will require. A unit that is not big enough will not be able to provide the comfort needed while one that is too big will be inefficient, as well as cause problems with the ductwork present in the building.
Before making the investment look into the size of your building, and what will be required. Will your office be fine with one air conditioning unit, or would it be better to invest in multiple smaller units? These decisions will be important in the all around comfort of your office. To find the right size, determine how many BTUs will be needed to cool the office:
determine the square footage of your office space.

multiply the square footage of the office by 25

add an additional 400 to account for each person who will work in the office space

if there are windows in the area, add 1,000 for each one
This should amount to the BTUs needed for your office. While there are other factors that can be taken into account, this is a good start for determining the size of air conditioner your business will need.
If you don't have an air conditioning in your business, or your old one is failing, look into repair or buying a new unit. Any costs here will be well worth it with customer and employee comfort in mind. Don't spend another minute in the heat, instead get your air conditioner running for the greatest comfort.
---