---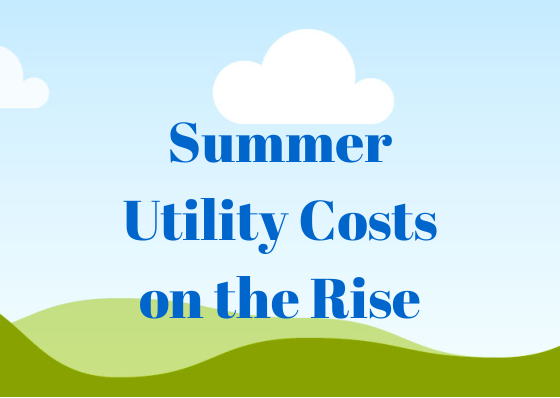 ---
Summer Utility Costs on the Rise
---
---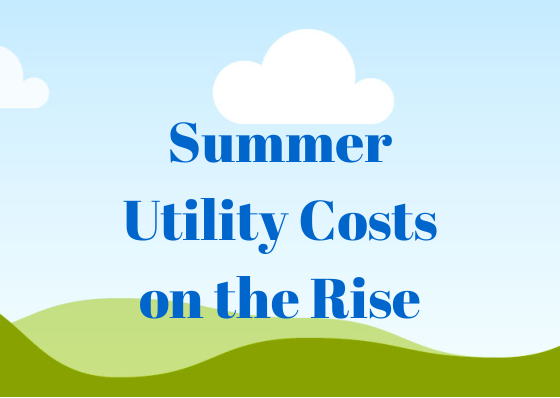 As the weather heats up for the next few months, utility costs are on the rise as well. While this is normal, there are steps that can be taken to reduce the additional cost that comes in the summer months. Take the steps necessary in your home to lower your electric and watering bills used by appliances to help your family save money.
The A/C
The air conditioning is vital for your home. When it is not properly maintained, it will lose efficiency, failing to cool your home properly. The A/C should be serviced at least once a year to continue running effectively. Your technician will be able to tell you what condition it is in, and how much longer it will continue to run. In some cases, it may be more cost effective to upgrade to a newer model. While the initial investment may seem like a lot, over time it will be well worth it in terms of efficiency.
Look for Cracks
A surprising amount of energy is lost through cracks in your home. Look for these small points where air can escape, wasting your energy. It will be more beneficial to you to eliminate these spaces where air will escape. Fill in any cracks to the foundation of your home, check the caulking of your windows, and the weather strips of your doors. More air will slip through here than you may realize. Getting these small things fixed will make a huge difference.
Head Downstairs
If you have a basement, spend some time down there during the day instead of upstairs. Because heat rises, these rooms of the house will be cooler than others. If you can, sleep downstairs with a fan. This will help you to use the air conditioning minimally while still staying cool.
Be Practical During the Day
There are simple and practical things that you can do to your home to keep the heat out. Tint your windows or invest in curtains that will block a good portion of the sun from entering. This will help keep the temperature down. In addition to this, keep off lights during the day. While this may not lessen the heat in your home, it will help to reduce the energy being consumed.
Just because summer is here doesn't necessarily mean that your energy bill has to rise. Take the steps in your home to reduce costs this year. This will be as beneficial to your finances as it is to the environment.
---