---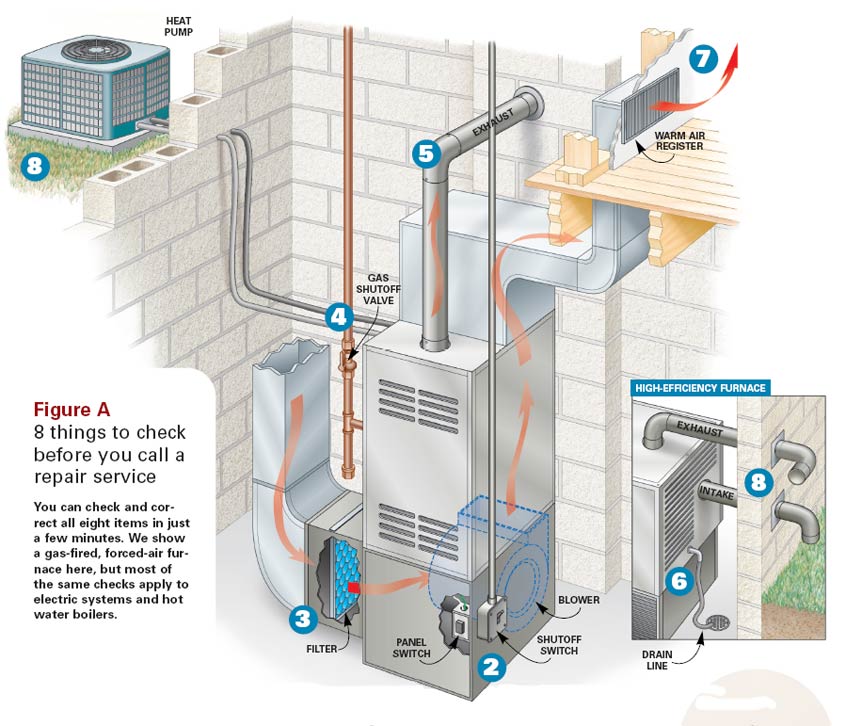 ---
Simple Solutions for a Broken Furnace
---
---
Fall has arrived and winter is just around the corner! Now is the time to have your furnace tuned-up before the busy season approaches and it is difficult to get an appointment. If you do find your furnace is currently not working, don't jump to the conclusion that your furnace is completely broken. Sometimes, the problem can be as simple as debris covering the vent or the circuit breaker was flipped. Before you call Superior Water & Air for assistance, run through this checklist to see if you can solve the problem on your own!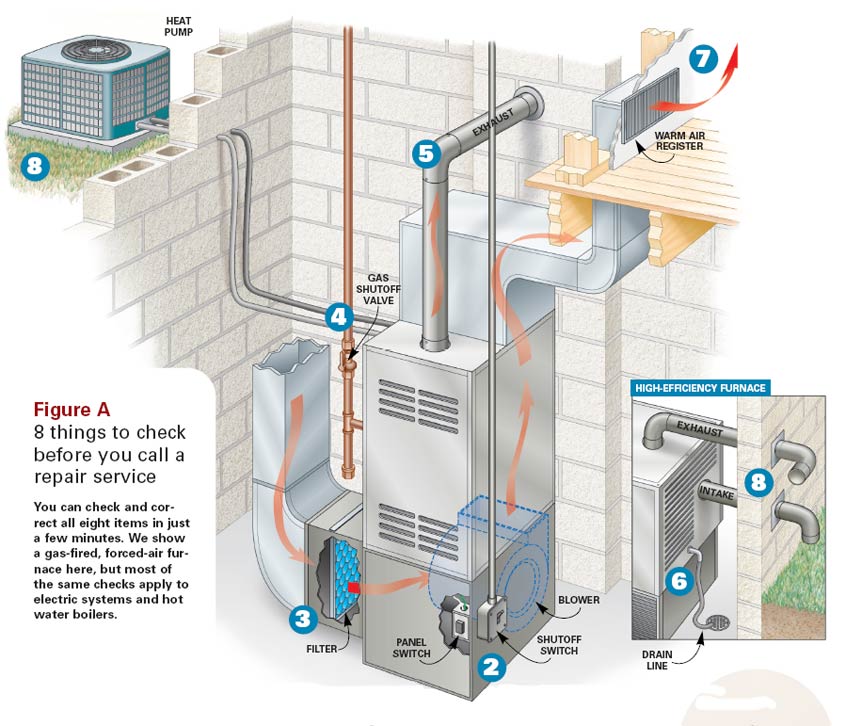 Make sure the thermostat is on. As simple as it seems the thermostat may have accidentally been switched to "cool" rather than "warm." Check all your thermostat settings, and try turning up the temperature 5 degrees and see if the furnace kicks on.
Check the switches. On or near a furnace there is typically a normal looking light switch. This turns on and off the furnace. Make sure that is turned on and that your home circuit breakers are all flipped to the "on" position. You will also want to check and make sure the gas valve is on.
Check the filter. A furnace filter that is too full can cause the furnace to shut off. If it is full, replace it yourself or call a company to do it for you.
Check the exits. Take a look at the drains, pipes and exhaust flues that exit your furnace. Make sure there is not debris or animals clogging the intake and exhaust areas.
Check the ducts and vents. Always make sure your furnace is not leaking air out before it is getting funneled into your home. Also check that your vents are properly cleared, making it easier for the heat to fill your home.
A working furnace is important, but to have a well working furnace all winter long it's important to maintain it with a tune-up. If these few tips don't help you get your furnace running again or if you are ready to schedule a tune-up call Superior at (801) 312-8143 or visit us online for help. Also, check out the video below for a few more tips and tricks to get your furnace running.
---