---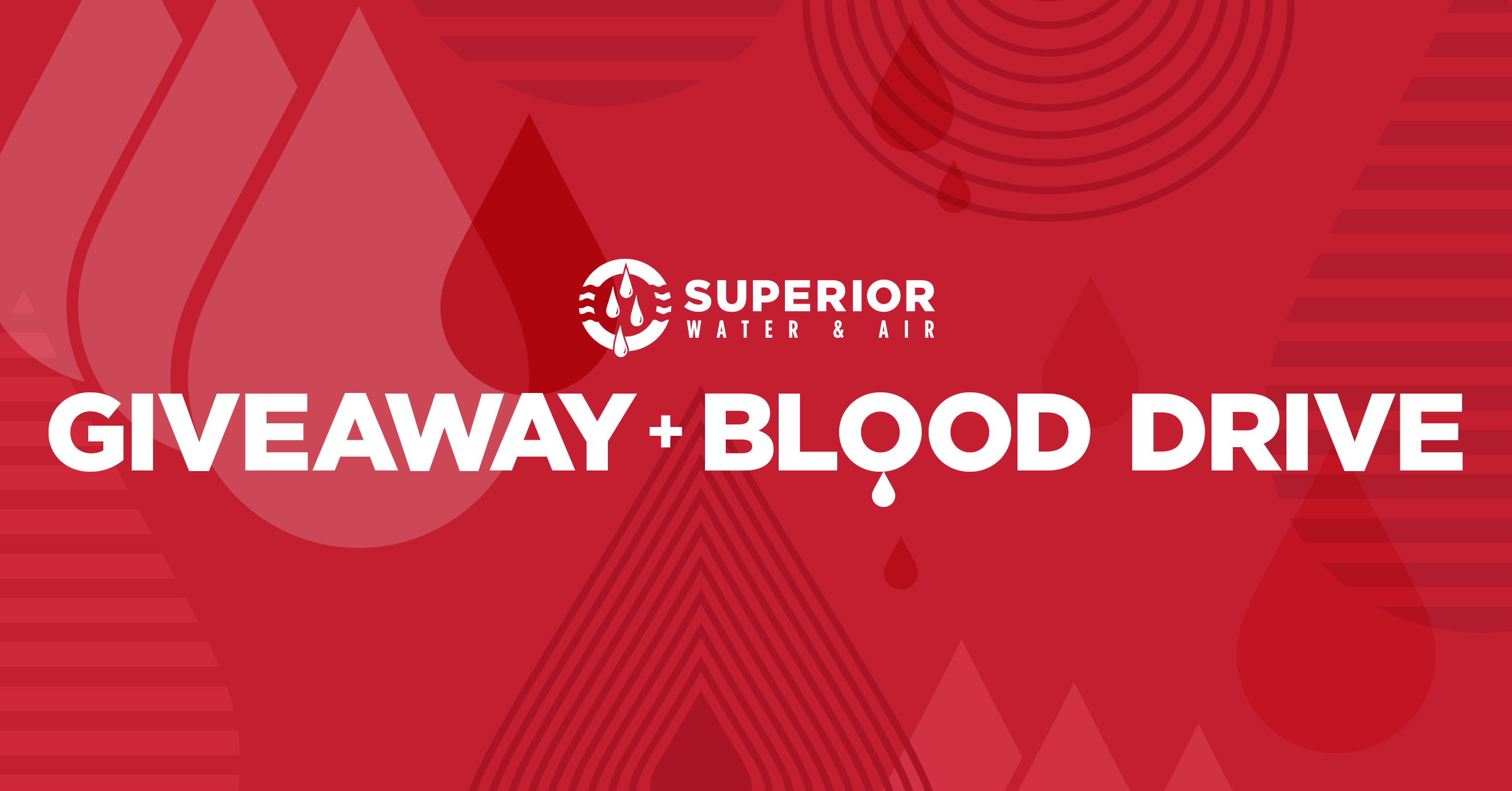 ---
Superior Giveaway and Blood Drive
---
---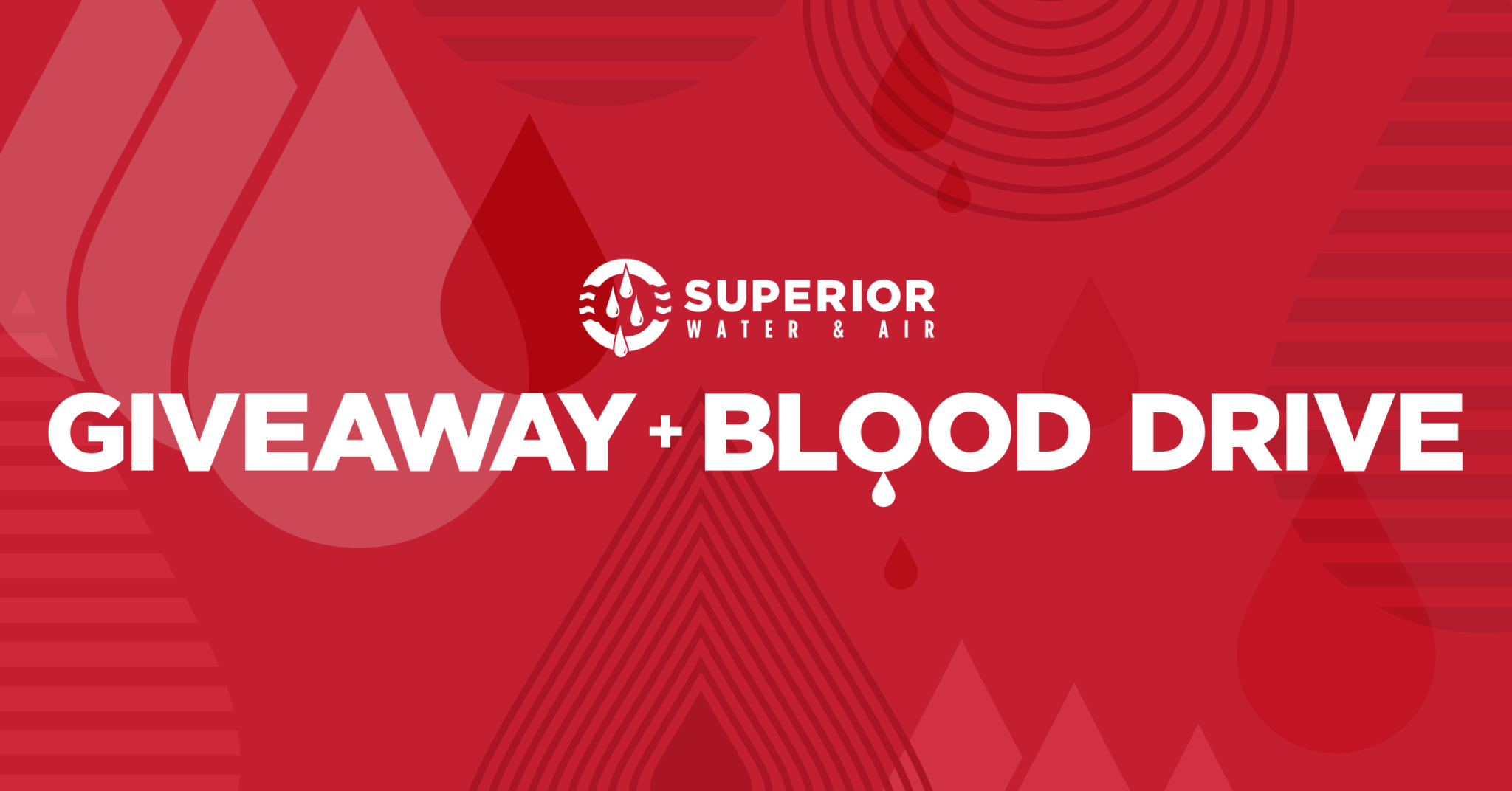 At Superior Water and Air, we want to give back to the community, which is why we're hosting a blood drive and giveaway! We have great prizes from other brands that have chosen to give back to those in need. Even better, entering our contest is free! Here's what we're doing and how you can enter to WIN.
We are offering one grand prize from brands that give back to those in need. This prize includes:
TOMS Red Trekker Backpack
Brandless Maple Cinnamon Twists
Brandless Lemon Verbena Sugar Body Scrub
Brandless Organic Cotton Dish Cloths
Project 7 Gum Variety Pack
Love Your Melon Red Beanie
How to Enter
Entering our contest is easy and free! All you have to do to enter our giveaway is:
Go to our Facebook Page.
Like, share, and comment on our post about our giveaway and blood drive!
Want an extra entry in the giveaway? Participate in our blood drive!
Come Donate Blood to the American Red Cross!
As part of our giveaway, we are hosting a blood drive on March 6th at our corporate office. You can schedule an appointment online at redcrossblood.org with the Sponsor Code: SUPERIOR or walk in anytime between 8:00 AM and 12:00 PM.
Our Corporate Office
3536 South 1950 West
Salt Lake City, UT 84119
For those who choose to donate blood, not only do you get an extra entry into our giveaway, we are also offering a choice between:
A $29 HVAC Tune-up (Originally $69)
Or
A Free Plumbing Inspection (Originally $49)
Want both of these great deals? Bring someone else with you to donate blood and each person can choose one of these deals.
Our Giveaway Grand Prize
We're offering a big grand prize for those who enter our giveaway. This prize includes a number of items from brands that have also chosen to give back to the community. If you're looking for a great backpack or a new face scrub, now's your chance to try these great products, all with giving back to those in need in mind. Here's how each of these brands gives back to the community.
TOMS
TOMS mission is with every product purchased, they will help a person in need. Whether that help is for shoes, vision, water, safe birth conditions, or bullying, each product purchased gives back.
Looking for a stylish new bag that is also promised to provide a safe birth for a mother and baby in need? Win one as part of our giveaway!
Brandless
Brandless's mission is to create high quality products that match your needs, whether you need something organic, gluten-free, vegan, no added sugar, or something else. Brandless donates a meal to Feeding America for every order you place. As part of our giveaway, we are providing three great products to try from Brandless:
Maple Cinnamon Twists
Lemon Verbena Sugar Body Scrub
Organic Cotton Dish Cloths
Project 7
What if the flavor of gum you choose also chooses which charity you donate to? With Project 7, your choice makes a difference! Project 7 offers a variety of gum flavors, mints, and gummy candy, from birthday cake to front porch lemonade, and Project 7 will donate a portion of the purchase to one of their 11 non-profit partners. Want to help save the Earth? Check out their "First Kiss" flavor gum.
If you can't decide which flavor you want to try, that's okay! You can try something new from a variety pack by entering our giveaway! Our prize includes the flavors:
Coconut Lime – Provides Shelter
Wedding Cake – Provides Shelter
Rainbow Ice – Provides Anti-Bullying Programs
First Kiss – Plants Trees
Peppermint Vanilla – Provides Meals
Grapefruit Melon – Provides Clean Water
Front Porch Lemonade – Provides Schooling
Birthday Cake – Provides Anti-Bullying Programs
Love Your Melon
At Love Your Melon, 50% of profit from all sales of Love Your Melon products go directly to one of their 25 non-profit partners to fight against pediatric cancer. We are offering a red speckled beanie that is sure to keep your "melon" warm!
Have any questions about the giveaway or blood drive? Give us a call at 801-952-5932!
---