---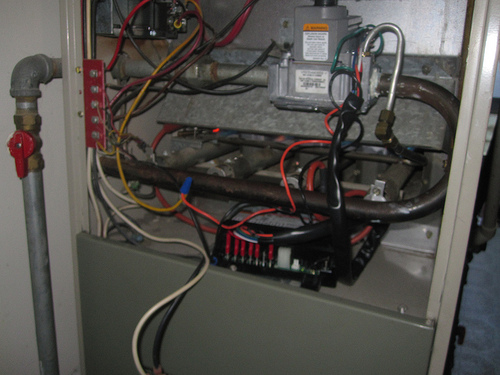 ---
Get Your Furnace Serviced This Fall
---
---
As the temperatures start to lower and the winds begin to pick up, your furnace is even more important than ever. Be sure to take the best care of it this season, and maintain your furnace as efficiently as possible. Every year, you should have somebody take a look, to ensure it will continue running efficiently throughout the whole season. There's nothing worse than having the heater go out in the dead of winter.
Why it needs to be done 
Although the technology behind furnaces has changed, that doesn't mean you shouldn't get it serviced on a yearly basis, especially if you have an older furnace. This is the best way to keep it running smoothly. Not only will it make your furnace more energy efficient this winter, but it will help it to keep running for more winters to come.
You never realize how much you rely on your furnace until it decides to kick the bucket. Don't sit idly by while this happens. Instead take the steps today to prepare yourself for winter. Our service technicians can tell you the shape of your furnace, and how close it is to its own demise. You may be surprised after finding out more about your furnace.
What a tune up includes

There are a few different levels of tune ups that can be offered depending on how long it's been since a service, how old your unit is, and what problems exist. There are a couple of different things that are checked in most furnace services, including:
The vent systems will be examined for leaking and blockages that could be potentially dangerous.
Your filters will be examined. You should be replacing your furnace filters on a regular basis, usually every three months. The service technician will be able to tell you if this is often enough, and how clean the filter looks.
The fresh air intake grills will be checked to make sure nothing is blocking them.
The unit will be inspected for rust or any other signs of deterioration.
Through checking these things, your service technician will clean your furnace and keep it running for longer than before. This is essential for all homeowners, and will cost you less time, money, and stress in the long run.
Don't skip out on your furnace's maintenance this year, contact us online or call 801-438-4798. We can help you get on track this fall, and stay warm throughout winter. It is best to be prepared than left out in the cold.
---