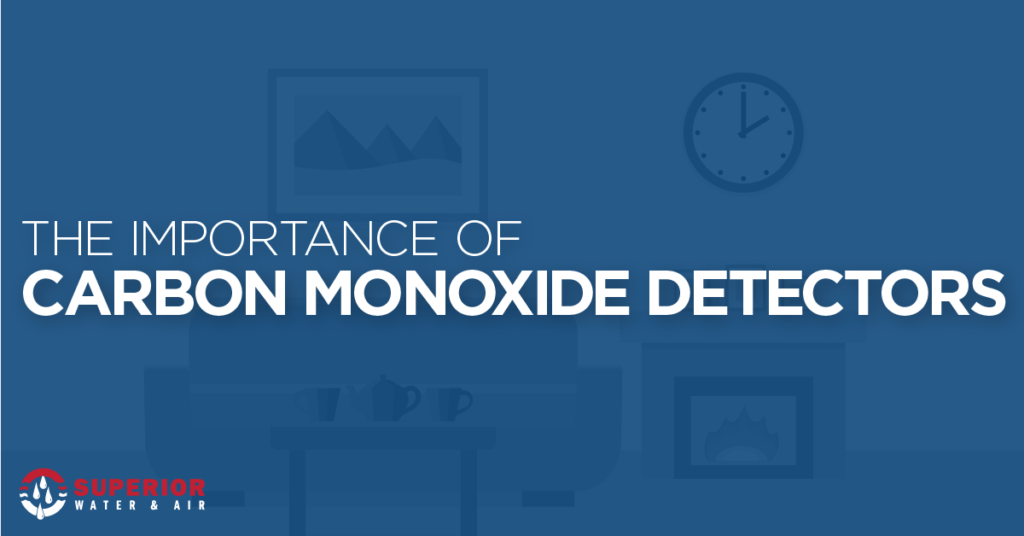 Everyone knows the hazards of fire; so most people have installed fire detectors in their homes. What you may not know is that it's equally important to also have carbon monoxide detectors.
Carbon monoxide is a colorless, odorless, tasteless gas that is toxic to humans and animals when encountered in high concentrations. It can leak from indoor heating or cooling systems or even through your garage from car exhaust.
Symptoms of Carbon Monoxide Poisoning
Since carbon monoxide can make you sick, you may not interpret that sickness to actually be carbon monoxide poisoning. Symptoms of carbon monoxide poisoning include
Headaches
Dizziness
Nausea
Weakness
Vomiting
Fatigue
Shortness of breath
Loss of consciousness
Loss of muscle control
Blurred vision
And eventually death
Since carbon monoxide can be so dangerous it's important to have detectors in the right places to protect you and your family from poisoning.
Where to Place Detectors
A good rule of thumb is to place carbon monoxide detectors everywhere you have a smoke alarm; in the kitchen above the stove, in the laundry room, and in your mechanical room wherever you may store your furnace or water heater.
These places are most likely to better detect the presence of carbon monoxide. It's also suggested to install them near every separate sleeping area of the home. Make sure furniture or draperies cannot cover up the detectors.
Types of Detectors
There are two types of carbon monoxide detectors, one that plugs into a power outlet, and the other runs on batteries. Whichever type you decide on, be sure it has been listed with an independent testing laboratory and that you follow the manufacturer's instructions for proper installation.
It's important to protect your family from carbon monoxide poisoning, and it's as simple as buying and installing a smoke alarm. With a carbon monoxide detector you will be warned when gasses start to build up in your home. It's important to contact the fire department when dealing with carbon monoxide. The fire department will isolate the source and ventilate your home. No home should be without a life saving carbon monoxide detector.
Now that your home is protected from carbon monoxide poisoning make sure the rest of it is family-safe. Air quality can have major impacts on your health which makes it vital you know exactly whats in your air. Contact Superior for a free consultation at (801) 438-4845 to get cleaner, fresher indoor air today!